50 Women of Influence in Irish Sport 2023 – Sharon Madigan – Sport for Business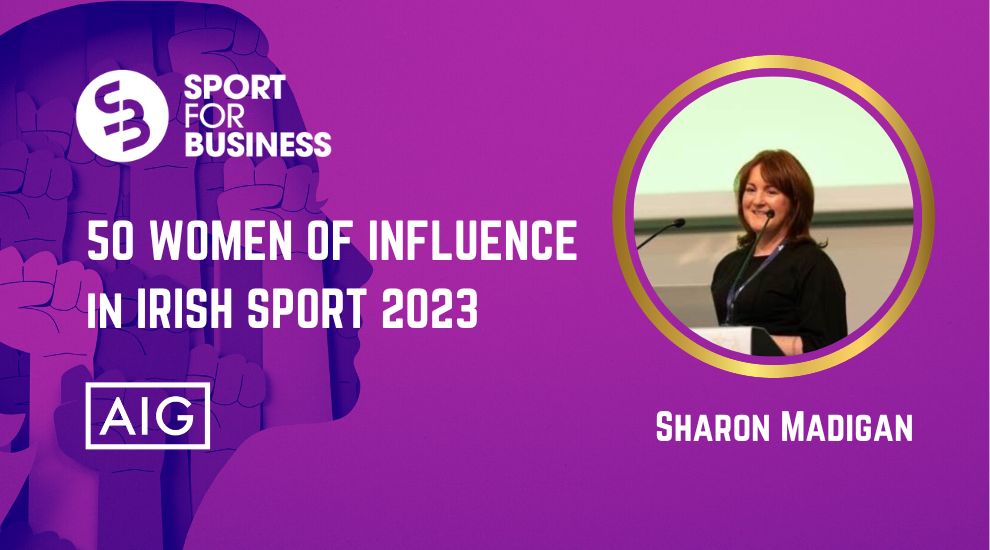 Sharon Madigan has been a leading light in sports performance and nutrition in Ireland for more than two decades.
She is Head of Nutrition at the Sport Ireland Institute of Sport and will be a key team member with Team ireland on the road to Paris 2024.
She currently works with Boxing, Rowing, Athletics, Cricket and Judo in delivering sports nutrition advice to enhance performance.
Having started her career with the Belfast Health and Social Care Trust, in sport with the Sports Institute of Northern Ireland and as a lecturer in Dublin City University, she is currently an Adjunct Professor at the University of Limerick.
Having played Camogie, Volleyball and Basketball she is still a coach in the latter.
This is her first appearance on the 50 Women of Influence List and one of the 20 new names we are introducing in 2023.
*******
See who else has been included so far on the list for 2023
This is the 11th edition of our Sport for Business listing of 50 Women of Influence in Irish Sport.
Read more about the list and nominate who you think should be a part of it in 2023.
We are proud to publish the list in partnership with AIG, an organisation that has pledged its commitment to equality in its partnerships with Gaelic Games, Tennis, Golf, and more, for whom "Effort is Equal" and with whom we have ambitious plans to extend the reach of this annual celebration of the Women who are making a difference.
This year's list will be drawn as before from the worlds of leadership, partnership, storytelling, and performance.
We began this journey in 2013 when challenged that we would never be able to produce a list of twenty Influential Women in Irish Sport. The 20 stretched to 30, then 40 and 50 and it still does not do justice to the talent that is out there.
This year once more, to keep things fresh we will step up again, raising the number of new entrants to at least 40 percent of fresh names from last year.
It will be the hardest part to have some names replaced but if it was too easy it would be of less value.
The list we will build over the coming weeks is a snapshot of those women who are making a mark on how sport is played, consumed, grown, and delivered.
They are part of making the role of women in sport unexceptional by being exceptional in what they do.