Accenture beats guidance with strong Q2 results but lowers revenue forecasts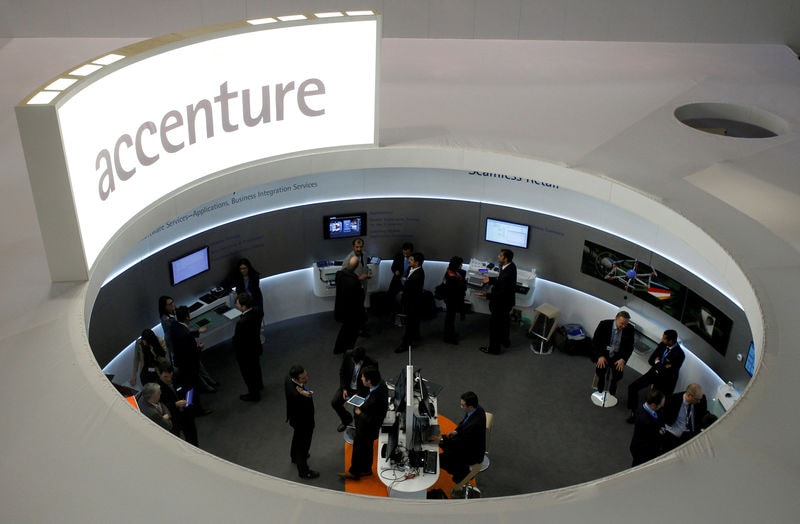 IT consulting major Accenture on Thursday, March 23, announced its second quarter results for the fiscal 2022-23 financial year. The IT services firm, which follows a September-August financial year, reported a profit of $1.53 billion. Accenture also announced on Thursday that it will cut about 19,000 jobs.
The Dublin-based company reported a revenue of $15.8 billion, beating its own guidance of $15.2-15.75 billion. This is an increase of 5 percent in US dollars and 9 percent in local currency.
However, the company lowered its annual revenue and profit projections, the latest sign that the worsening global economic outlook was sapping corporate spending on IT services.
The company now expects annual revenue growth to be in the range of 8-10 percent (with -4.5 percent FX impact) year-on-year growth in local currency or constant currency, compared to the 8-11 percent (with -5.0 percent FX impact) expected previously.
The company clocked in record new bookings at $22.1 billion, a rise of 12.7 percent year-on-year and 36.4 percent quarter-on-quarter.
The consulting bookings stood at $10.7 billion, declined 2.3 percent year-on-year, and rose 31.3 percent quarter-on-quarter. While outsourcing bookings stood at $11.4 billion, climbed 31.4 percent year-on-year and 40.9 percent quarter-on-quarter.
Julie Sweet, Chair and CEO of Accenture, said, "Our strong financial results this quarter again demonstrate that our ability to bring together industry, functional, and technology expertise as well as managed services continues to differentiate us from our clients.
Our record bookings reflect the confidence and trust that our clients have in us to create value and help them transform at speed. We are also taking steps to lower our costs in the fiscal year 2024 and beyond while continuing to invest in our business and our people to capture the significant growth opportunities ahead."
Last month, rival Cognizant Technology Solutions pointed to "muted" growth in bookings, or the deals IT services firms have in the pipeline, in 2022 after its first-quarter revenue forecast came in below market expectations.
Accenture said it now expects earnings per share to be in the range of $10.84 to $11.06 compared to $11.20 to $11.52 previously.