Bank team attended Lynn trial for support, court told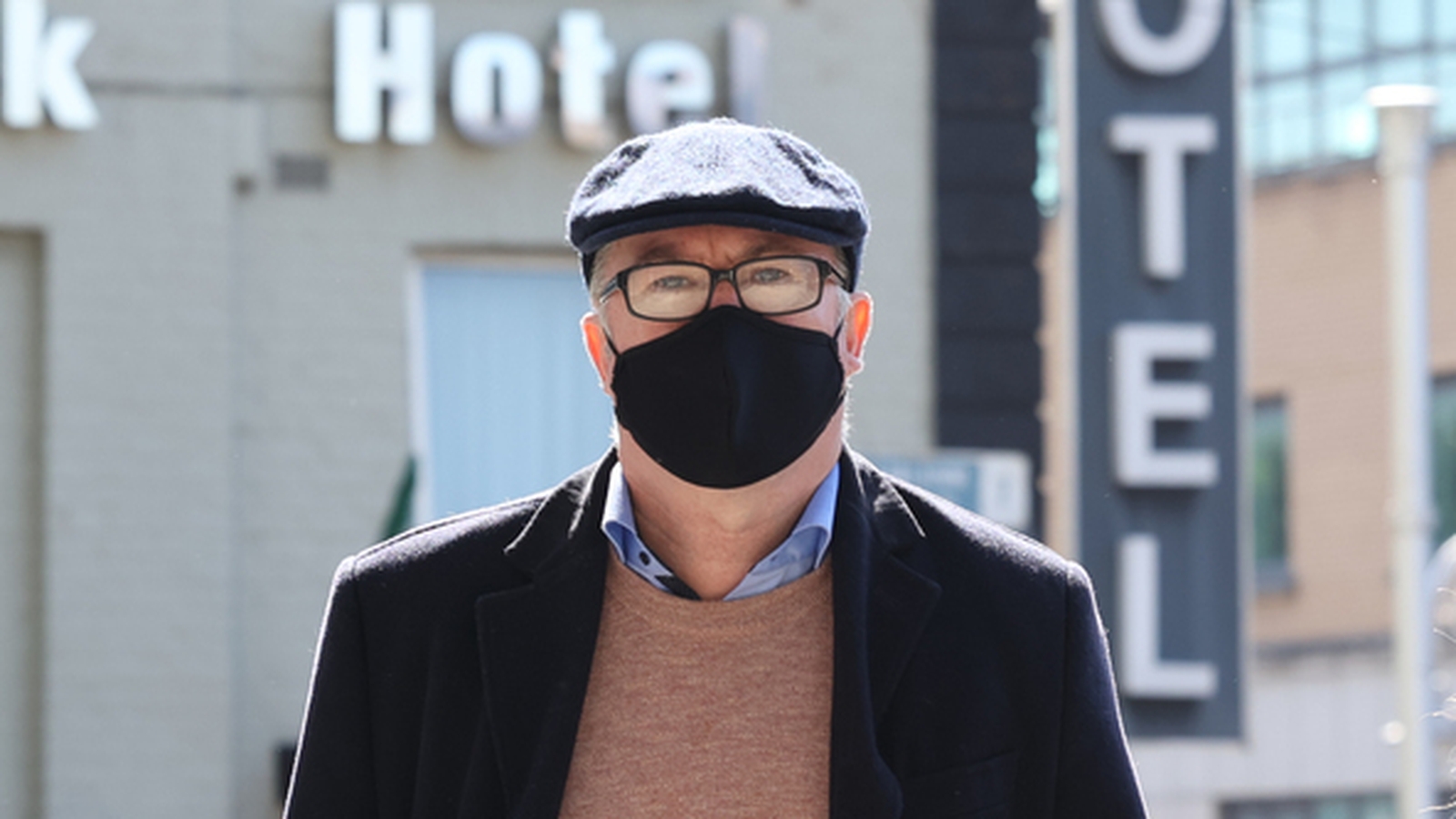 Members of a bank's legal department attended the multi-million euro theft trial of former solicitor Michael Lynn to give "moral support" to workers giving evidence, the court has heard.
Ciaran Farrell of Permanent TSB told Mr Lynn's defence counsel that two people present in court today and last Friday were from the legal department of the bank. They were also present for the evidence of his colleague John O'Brien, the court heard.
When asked what was the purpose of him being accompanied to court by people from the legal department, Mr Farrell said he did not know, before adding "I presume it's just support" and "moral support, I would have said".
Mr Farrell told the court he had not discussed the evidence with his colleagues. "We talked about fantasy football," he said.
Mr Lynn, aged 55, of Millbrook Court, Redcross, Co Wicklow is on trial accused of the theft of around €27 million from seven financial institutions. He has pleaded not guilty to 21 counts of theft in Dublin between 23 October, 2006 and 20 April, 2007.
It is the prosecution's case that Mr Lynn obtained multiple mortgages on the same properties, in a situation where banks were unaware that other institutions were also providing finance.
The financial institutions involved are Bank of Ireland, National Irish Bank (later known as Danske Bank), Irish Life and Permanent, Ulster Bank, ACC Bank, Bank of Scotland Ireland and Irish Nationwide Building Society (INBS).
Mr Farrell is a former Blanchardstown branch manager with Irish Life and Permanent (now PTSB) and currently works as business development manager for that financial institution, the court heard.
He told Karl Finnegan SC, prosecuting, that he had a "very good working relationship" with Mr Lynn, whom he described as "a good introducer to business".
Mr Farrell told the court he was called to give evidence on the last occasion as a rebuttal witness, after Mr Lynn made allegations against him, including that Mr Farrell was one of a number of bankers who received money from him in exchange for facilitating loans.
Mr Farrell told the court he never received monies from Mr Lynn and "the loans were for the properties full stop".
"I actually don't know what he's talking about with secret deals," Mr Farrell said.
"I don't know what secret deals are."
He said if he had been aware Mr Lynn was taking out other mortgages from other financial institutions on the same properties "the application wouldn't have started".
Mr Farrell told Paul Comiskey O'Keeffe BL, defending, that Mr Lynn applied to him for a loan in December 2006 and he refused it after he realised that Mr Lynn had a €1.1 million debt outstanding with the bank.
He said he had a conversation with Mr Lynn about it and Mr Lynn told him this was a clerical error due to him being out of the country so much and that he would fix it.
"The reason I remember the conversation was that he asked me 'has it damaged my relationship with the bank?'" Mr Farrell said.
Mr Comiskey O'Keeffe put it to Mr Farrell that after he realised Mr Lynn had not repaid a €1.1 million debt to the bank in December 2006, it was not paid until April 2007, when Mr Lynn applied for another loan.
"It seems to me you don't require anything to be done having found out about it in December 2006 until he came along for more money in April 2007," defence counsel said.
Mr Farrell replied that he told Mr Lynn to clear the loan and "subsequent to that he applied for further finance".
The court has heard PTSB approved further loans of €4.9 million and €3.7 million to Mr Lynn in May and June of 2007.
Mr Comiskey O'Keeffe put it to Mr Farrell that there was no evidence of a loan application or a loan refusal in December 2006.
"There are no documentary records of what you're talking about in December 2006 anywhere," he said.
Mr Farrell replied: "There was an application. That's all I know."
Defence counsel said in relation to the €1.1 million outstanding loan, it is Mr Lynn's position that the conversation he had with Mr Farrell was: "Do I have to repay it?' to which Mr Farrell asked him: "Can you carry it and manage the repayments?"
Mr Farrell denied saying this, telling the court: "They are not even words I would use."
The court was also brought through an unsigned statement Mr Farrell prepared for gardaí in 2008. This statement outlined Mr Lynn's loans with PTSB dating back to 1998.
Mr Comiskey O'Keeffe showed the court one such loan, as outlined by Mr Farrell in his statement, which stated Mr Lynn was approved a £145,000 Irish punt loan in March 2000 on condition he repay some of his existing loans with the bank.
Mr Farrell's statement said the loan was repaid in September 2000 "but the undertaking was not complied with".
Defence counsel put it to Mr Farrell that a condition of this loan was that Mr Lynn should repay existing loans and "this was not complied with".
"It seems to be, yes," Mr Farrell replied.
Mr Comiskey O'Keeffe put it to Mr Farrell that Mr Lynn sent him tickets to Wembley and he got a 30% discount on an apartment in Portugal.
"I totally refute those allegations and I have to say it was a disgusting comment to make," Mr Farrell said.
He said there was no discount on an apartment and no tickets to Wembley. He said he went to a GAA game after tickets were sent to the branch and he attended one Meatloaf concert.
Defence counsel asked Mr Farrell if he was aware of an instruction within the bank in relation to Mr Lynn's accounts that they should be marked "compliant".
Mr Comiskey O'Keeffe said the document the defence had received was redacted and they were unable to say who it was sent to.
Mr Farrell said he did not know anything about that.
The trial continues before Judge Martin Nolan and the jury.