Behind the music – Sammy Rae & The Friends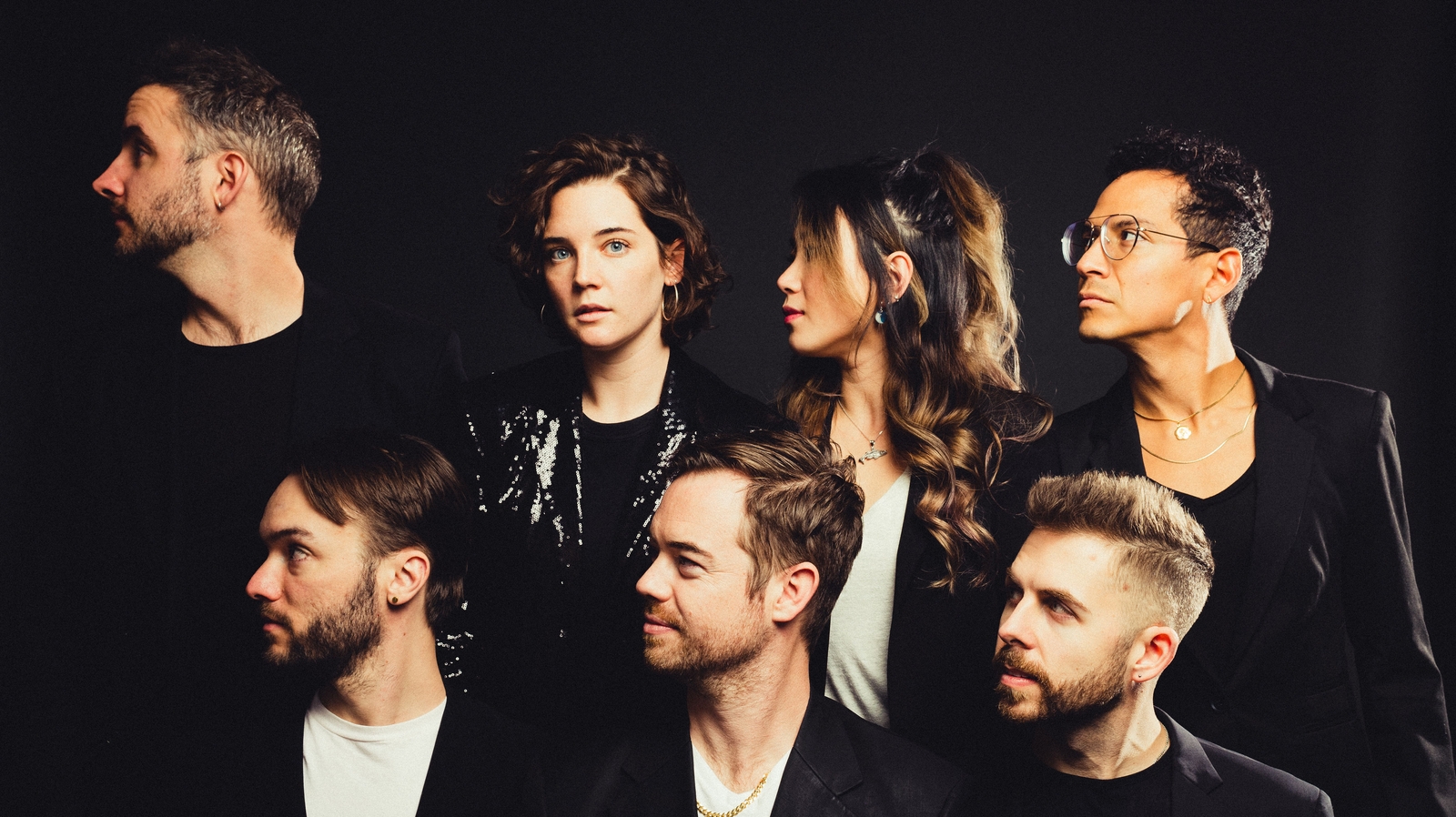 Brooklyn band Sammy Rae & The Friends are playing The Button Factory, Dublin on 22 November. We asked Sammy the BIG questions . . .
We need your consent to load this Spotify contentWe use Spotify to manage extra content that can set cookies on your device and collect data about your activity. Please review their details and accept them to load the content.Manage Preferences
The band play classic rock, folk, and funk sprinkled with soul and jazz complete with a rhythm section, two saxophones, keyboards, and plenty of percussion.
Tickets from €29.00 including booking charges are on sale now here.
Tell us three things about yourself . . .
My favourite Green Room snack is plain celery, I love wearing press-on nails, and I'm the proud caretaker of my beloved 10-year-old White's Tree Frog, who is named Fruit.
How would you describe your music?
High energy, joyful. Rock and roll with something for everybody.
Who are your musical inspirations?
I'm a big fan of close-knit, hard-hitting rock bands, like Bruce Springsteen and The E Street Band, The Rolling Stones, and The Doobie Brothers. As a vocalist, I'm a big fan of the leading women of American jazz: Ella Fitzgerald, Sarah Vaughan, Rosemary Clooney.
What was the first gig you ever went to?
I saw Sheryl Crow when I was 11 with my parents in Connecticut where I grew up, not far from New York City. It was really cool for me to watch a female rock star command a stadium, she was the first woman in rock that I ever encountered.
What was the first record you ever bought?
My aunt bought me 1 by The Beatles on CD when I was about nine. I would put it in my disc player and headphones, and thus began my deep love for all four of The Beatles as a band and as individuals.
What's your favourite song right now?
I'm revisiting The White Stripes and Jack White discography right now. I was really into those big records when I was a kid, my dad raised my brother and I on hard rock. It feels good to listen to rock and roll and revisit my roots a little on the road, it's grounding. I've been playing Icky Thump by The White Stripes a lot the past few days trying to figure out how Jack managed such a groovy bagpipe tone out of his electric guitar for the solo bits (Big Country? – Ed)..
Favourite lyric of all time?
A next to impossible question. Probably in all of its simplicity, from Paul McCartney's Silly Love Songs: "How can I tell you about my loved one?'
If you could only listen to one song for the rest of your life, what would it be?
Turn to Stone by Electric Light Orchestra. It hits so hard and every instrument is playing at full force with such impressive command.
Where can people find your music/more information?
We're on all major streaming platforms, and there's more info on our website.
Alan Corr