Bluebeat: Brian Carthy taking over Sunday night mantle from Seán Óg Ó Ceallacháin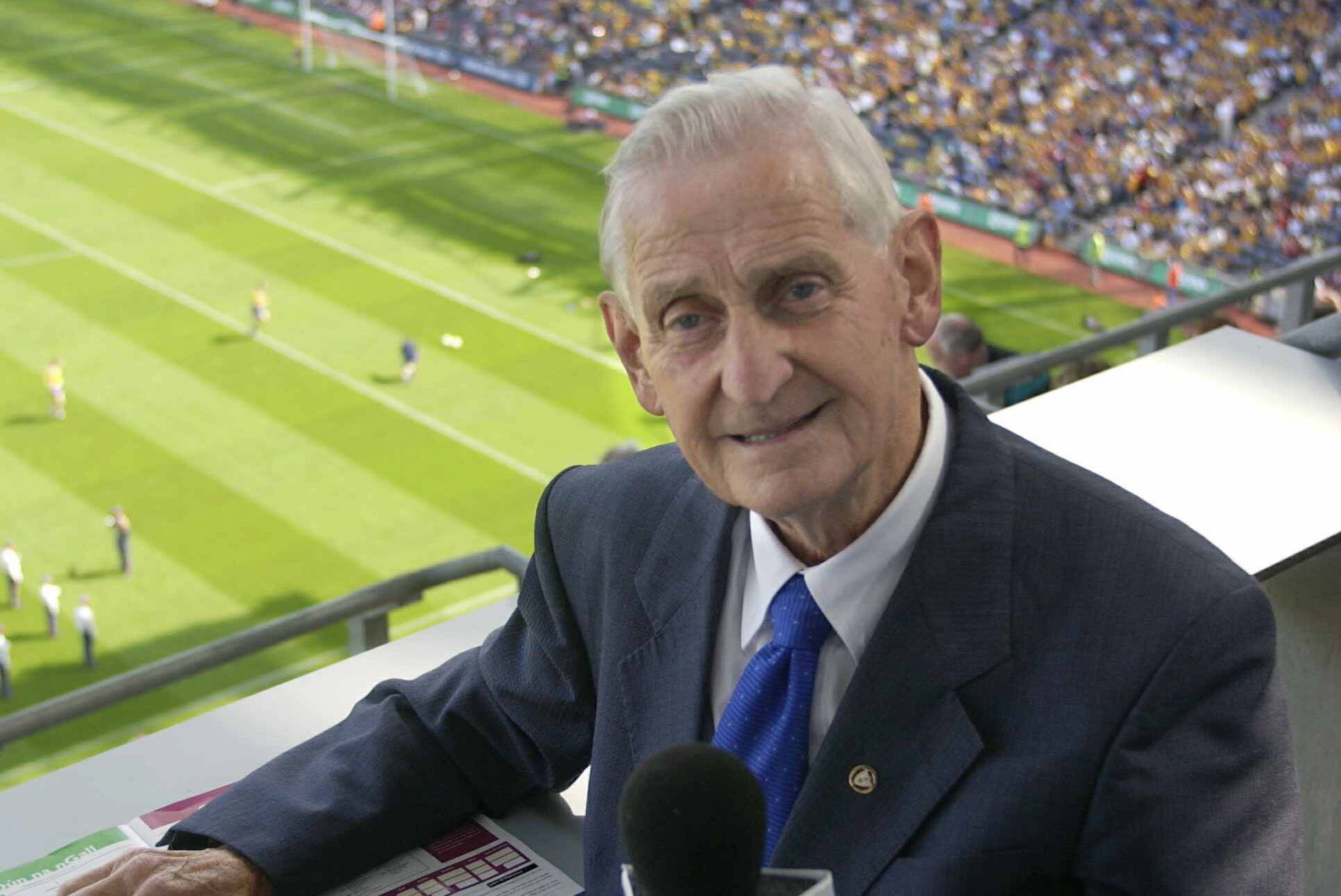 It contains many pictures. Including Carlow's captain, Paul Doyle, lifting the Joe McDonagh Cup in the Hogan Stand.
Behind him is Tom Ryan, the GAA's Director-General. His expression tells all that there is no prouder Carlow man.
Brian has a Sunday night Podcast which carries the club results. It's proving more popular by the week.
For years, Seán Óg Ó Ceallacháin did the GAA results on RTÉ on Sunday night. He played hurling and football for Dublin.
He hurled with Eoghan Ruadh and played football with Clanna Gael and O'Toole's. Eoghan Ruadh lost three Dublin Senior Hurling Championship finals to Faughs in 1939, 1940 and 1941.
They were close, thrilling duels. So much so that the Dublin County Board presented the Eoghan Ruadh club with a special set of medals to mark their contribution to the three games.
Seán Óg took over the results show from his father who had good fun in telling people that it was the pigeons that brought in the results from all over the country!
One evening, there was a visitor in the Henry Street studio. Three pigeons were out on the window sill as the programme was on air.
The visitor scribbled a note and placed it in front of Seán Óg's father. "They might be important results. Will I bring them in?"
All-Star Brian McMahon honoured in Crumlin
In Crumlin, they still adore the ground that Brian McMahon walks on.
He was the most gifted of hurlers. Dublin's second hurling All-Star. He won the award in 1990.
Now Brian has been honoured by a mural in his home place. It was done by the brilliantly talented Lauren White Murphy.
It's been so well received. And so well deserved.
Colm Foley wins award for 65 Hurls business
Congrats to Colm Foley, the founder of 65 Hurls in Ballycoolin.
They are the winners of the Fingal Chamber Small/Medium Enterprise Business of the Year award.
Colm's grandfather, Clem Foley, was the leading referee of his generation.
He played for St Vincent's and Civil Service. He refereed 11 Dublin Senior Hurling Championship finals and seven Dublin Senior Football Championship finals.
Parnell Park mass on Wednesday
The annual Dublin County Board Mass takes place this Wednesday in Parnell Park (7.30pm). All welcome.