Brothers of killer Jozef Puska facing charges over Ashling Murphy murder probe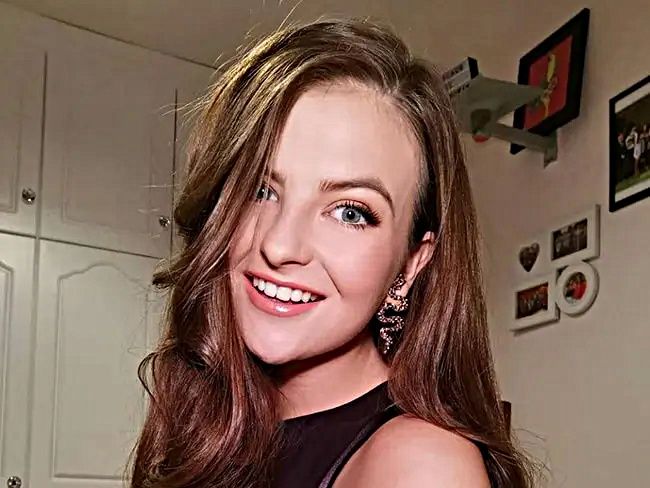 All five accused were granted bail on condition they all surrendered their passports or travel documents but the court was told by Sergeant James O'Sullivan that Jozefina Grundzova and Marek Puska said they had lost theirs.
Marek Puska (34), Lubomir Puska (35) and Lucia Istokova (34), whose addresses cannot be published by order of the court, are accused of failing to disclose information to gardaí on a date unknown between two dates last year.
Jozefina Grundzova (33) and Viera Gazoiva (38) are both accused of impeding the apprehension or prosecution of a person.
All five are to be presented with a book of evidence on December 20 before the charges can be sent forward for trial.
When the matter previously came before the courts, Detective Garda Colin O'Leary gave evidence that when Lubomir Puska was initially charged, he responded: "I understand what you said and I thank you."
Marek Puska was arrested by Detective Sergeant Caroline Lyng and she said his reply after caution was: "It is out of my hands to say anything about that."
Judge Finan was told the DPP had directed all five be tried by indictment and she remanded them on bail to appear in court again for service of books of evidence.
A Slovakian language interpreter was in court to assist the accused people.
All five were granted bail on condition they all surrendered their passports or travel documents but the court was told by Sergeant James O'Sullivan that Jozefina Grundzova and Marek Puska said they had lost theirs.
Judge Michele Finan ordered that the travel documents be surrendered by both those defendants within 72 hours and if that condition of the bail was breached, it would be open to the prosecution to apply for a revocation of bail.
Meanwhile, Ashling's killer Jozef Puska – now prisoner 117923 – was returned to the D2 landing in Cloverhill Prison on Friday evening after he was processed in Mountjoy Prison following his sentence.
Since returning to Cloverhill, he has remained under close observation, commonly referred to as 'suicide watch."
Sources say the prison is taking no chances with Puska since an apparent attempt at serious self-injury on October 31.
On that date, staff on the D2 landing in Cloverhill Prison discovered Puska attempting to self-harm and successfully intervened to prevent him causing serious injury.
Although Cloverhill Prison is considered a remand prison, sources say inmates on the D2 landing have ready access to psychiatric services that would not necessarily be available to inmates in other prisons.
Sources said, if moved out of Cloverhill in the near future, Puska may be transferred to C1 left in the Midlands Prison.
Similarly to D2 in Cloverhill, inmates with ongoing psychiatric needs sent to the Midlands are kept on C1 left.
Currently, inmates housed on the landing include former Kinahan cartel gunman Alan Wilson; serial sex attacker Kevin Kletzander, who sexually assaulted nine women in Dublin in one month; convicted rapist Mark McAnaw; convicted killer Simon McGinley – who is serving life for the murder of pensioner Eugene Gillespie – and convicted rapist John Connors.
A source yesterday described C1 left as one of the 'most oppressive' landings within the prison system.
"It houses inmates who have committed some of the worst crimes imaginable, who are now suffering from severe mental conditions," the source said.
"It's an unpleasant place to work in, never mind to serve a sentence. But Jozef Puska would probably fit right in."
Regardless of which prison he is in, Puska, who continues to deny carrying out teacher Ashling Murphy's murder, has 21 days from his sentencing on Friday to appeal.
Sources say both gardaí and prison authorities believe Puska will file an appeal following his repeated denials during trial.
We reported last week on how when we approached Puska's parents after their son's sentencing, they too refused to accept his guilt – despite the overwhelming evidence against him..
Handing down the mandatory sentence on Friday last, following victim impact statements from the Murphy family, and Ashling's partner, Ryan Casey, Judge Tony Hunt described it as "wholly deserved."
He said he did not have the power to impose a minimum period to be served and if he had the power, a whole life-term would have to be considered in this case.
The judge said Puska's evidence had been "indescribable" and "the one thing we don't know about this case is the why".
During the four-week trial, the jury heard evidence that Puska stabbed Ms Murphy in the neck 11 times with a knife.
Two days after her death – Puska admitted killing Ashling, the jury heard. But, in his evidence, Puska resiled from his confession and claimed he was pushed off his bike, and that he was stabbed three times in the stomach by a man in a face mask, who then assaulted and killed Ms Murphy.