DID Electrical chain sold by Houlihan family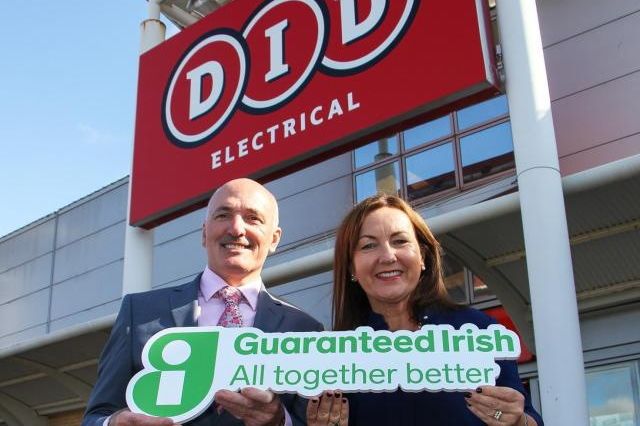 It's being bought by Select Technology Group, an Apple premium reseller than operates the Compu-b chain in Ireland. There's also a Compu-b store in London. Select Technology Group also operates the Stormfront chain in the UK, which is also an Apple reseller.
DID Electrical – the name originally stood for 'Deliver, Install and Demonstrate' – has 23 outlets across the country.
The acquisition is subject to competition clearance.
The DID Electrical brand will be retained and the purchase will boost Select's portfolio to 29 stores in Ireland and 51 in total.
Mr Houlihan and his family own a swathe of assets and businesses, including the upmarket Clontarf Castle in Dublin. He's also involved in supermarket retailing.
DID Electrical posted sales of €109.3m in 2021 and an operating profit of €5.3m. That brought its accumulated profits to €15.5m. The company made a €1.1m loss in the year to the end of March 2019, on turnover of €77m.
The group noted in its 2022 accounts that following the lifting of pandemic restrictions, consumer demand was strong across key categories.
It said it had continued to invest in its online business and introduced more than 1,000 new products to its customers. A business transformation project was ongoing, which the directors said would enhance the long-term viability of the company.
Ciaran McCormack, the managing director of Select, said the deal would immediately accelerate the group's potential growth and expansion across Ireland.
"It also sees us diversify our product portfolio and through our planned investment, we can bring our premium technology experience to a whole new and wider customer base," he said.
The Irish arm of Select Retail Technology posted turnover of €58m in the year to the end of September 2022, and a pre-tax profit of €839,000.
Its UK division generated revenue of £114m (€130m) in the same period, and a pre-tax profit of £436,000.
Mr McCormack described the planned acquisition of DID as being "transformative" for Select.
Select will integrate the DID Electrical teams, growing the business to more than 650 people across the group.
Mr Houlihan and business partner Aidan Crowe established the €600m Tifco hotel business that they became minority shareholders in following a restructuring deal involving Goldman Sachs. Tifco was sold in 2018 to Apollo Global Management.