Dublin Airport receives permission to introduce tolled drop-off zones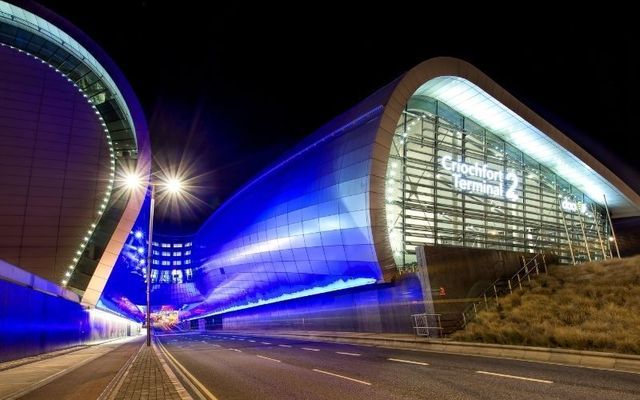 Dublin Airport Authority (DAA) has received permission to introduce a controversial new tolling system that would see motorists charged for dropping off and collecting passengers at Dublin Airport.
However, Dublin Airport has since said that it "has no current plans to introduce drop-off or pick-up charges."
In response to media reports today, Dublin Airport has no current plans to introduce drop-off or pick-up charges.


— Dublin Airport (@DublinAirport) March 22, 2023
In 2021, the DAA unveiled controversial plans to install tolled drop-off zones at terminals 1 and 2 at Dublin Airport and last year received planning permission from Fingal County Council to make the necessary road and infrastructure changes. 
However, local independent councilor Joe Newman lodged an appeal against the council's ruling with An Bord Pleanála, Ireland's national independent planning body. 
"There is no operational need for the tolling infrastructure," Newman wrote in his request for an appeal, "as people have been using the drop off zone appropriately for numerous years now."
Newman argued that the application was a "money-grabbing project."
However, An Bord Pleanála has upheld Fingal County Council's decision, stating that the development would "not adversely affect the residential amenity."
It also said the installation of tolled infrastructure "would be acceptable in terms of pedestrian, cycle and traffic safety."
An Bord Pleanála limited the use of tolled infrastructure and a proposed surface car park at Terminal 2 for a period of five years to facilitate the planned development of a metro link between Dublin Airport and the city center. 
The application included plans for a free waiting zone at Dublin Airport's Express Long Term Red Car Park, which would result in the removal of 220 long-term car spaces.
Up to 100 private vehicles will be able to wait in the free waiting zone at any particular time, with passengers ferried to and from the airport via shuttle bus. 
Fingal County Council initially rejected the DAA proposal in 2021, citing the loss of long-term car spaces. 
The DAA previously said money raised from tolled infrastructure "will be ring-fenced for sustainability initiatives at the airport, including a proposed solar farm, the conversion of our car park and staff shuttle bus fleet from diesel to low-emission vehicles and the installation of more electric vehicle charging points". 
It also said the proposed tolled system would encourage people to use sustainable measures to travel to and from Dublin Airport.