Dublin needs 'powerful' elected Mayor, Citizens' Assembly's Jim Gavin tells Oireachtas Committee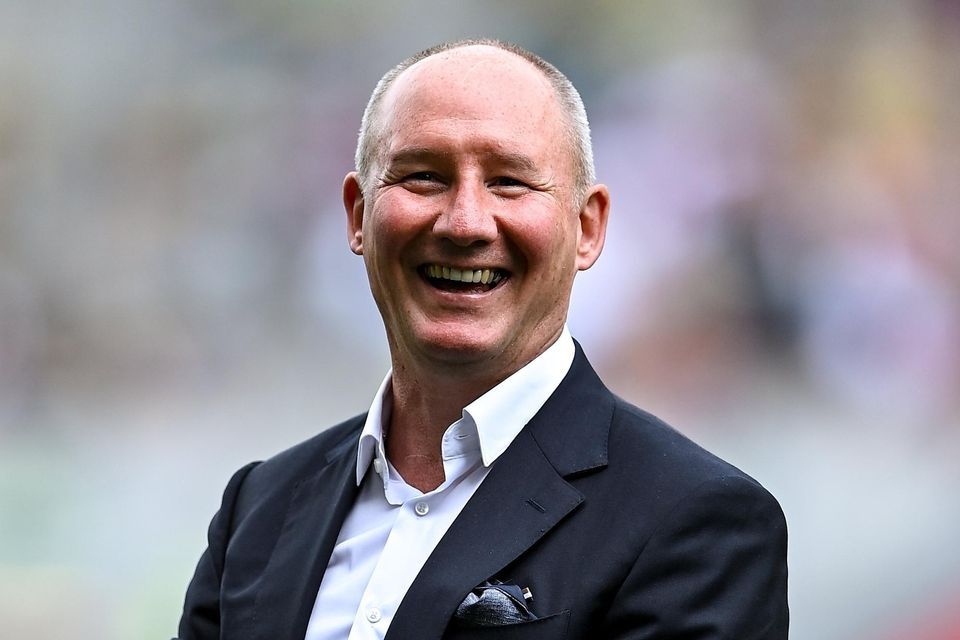 Mr Gavin was addressing the Joint Committee on Housing, Local Government, and Heritage as they discuss proposals from the Citizens' Assembly, who once again emphasized the importance of having a directly elected mayor in Dublin to "lead and represent the city of Dublin."
The Citizens' Assembly outlined their recommendations on devolving "significant powers" to the newly elected mayor, including housing, homelessness, community, healthcare, transport, and emergency services.
The assembly also recommends devolving policing, water, and education over a period of 5-10 years and "reform of local government".
The report highlights Ireland's low local self-governance ranking and the need for ambitious change to improve the situation.
"The assembly members pored over this evidence during many months of discussion, reflecting and questioning, and considering these complex issues from all perspectives," Mr Gavin said.
"The result of deliberation is a strong recommendation to create a powerful new mayor of Dublin as a substantial figure with wide-ranging political powers to lead, deliver, represent, and be accountable for all in our capital city."
Ms Nicole O'Connor, also a member of the Citizens' Assembly, outlined that it was an experience she holds "great pride in having been a part of."
"It was an opportunity to meet 66 other randomly selected citizens from diverse backgrounds and different walks of life alongside 12 councillors to discuss something that can impact them for years to come," she said.
Ms O'Connor also brought up the fact that the Citizens' Assembly acknowledged the "lack of knowledge" amongst Dublin citizens about what local government does.
"Education is going to be of the utmost importance for people," she said.
The assembly recommended that the decision on whether or not Dublin should have a directly elected mayor should be put to the people of the Greater Dublin Area in a plebiscite.
Senator Mary Fitzpatrick asked the Citizens' Assembly whether they thought about a "two-fold referendum," one on local government and on the role of a directly elected mayor.
Ms O'Connor countered that the plebiscite would be an "opportunity" for education on what they're voting on.
Mr Art O'Leary, former Secretary to the Dublin Citizens' Assembly, said that a huge part of the deliberation was focusing on "the powers that mayors have in Ireland and internationally all over the world."
"Then we decided on the breadth and depth of the role; then we looked at what kind of structures were needed to underpin this particular role to support us to ensure that the person could deliver on their mandate, so that's what is set out in the report," he said.
Deputy Cian O'Callaghan also asked the Citizens' Assembly whether it was worth waiting "a year or more" to have a fully formed proposal.
Mr Gavin said he would be "hesitant to have any further delay."
The Citizens' Assembly filed their report last December, and 12 months later, discussions are continuing.
"So, from the assembly members' perspective, there are concerns that this report will be put on the shelf and gather dust," he said.
"If we can put a report together in six months, there's no reason why the experts in Custom House can't put it together in that timeframe as well and get it out for next year in June."
Mr O'Leary outlined that the plebiscite, if it does take place, does not need to take place at the "same time as local elections."
"We haven't had an election in this country since 2020, and in the next 23 months, we will have every single type of electoral event that is possible to have, so we could have up to a dozen electoral events in the next 23 months.
"So that could be a time, you know, to take some time to develop the general scheme and go with one of the other electoral events as well because it is just a plebiscite for the people of Dublin.
"And if it was felt that you needed the time to do this properly, because we get one shot at this and it is very, very important that we get it right," he said.
Member of the Citizens' Assembly, Ms O'Connor, also outlined that not everybody in the assembly said they needed a plebiscite and that it was just a "recommendation."
"I think a lot of us felt like we just wanted this progress; we knew putting our recommendations forward that not everything may be met.
"But I feel like personally I'd prefer to not do the plebiscite and know that we will be coming out with an end product that hopefully will be successful," she said.
Steven Matthews, TD, and spokesperson for planning and local government in Wicklow said that he acknowledges the "reward here that could be huge" if gotten right.
"There's a great opportunity for Dublin here; if Dublin is doing well, the country generally does well, and I think we need to acknowledge that," he said.
Mr Gavin concluded by thanking committee members for their "time and energy" and acknowledged their energy, enthusiasm, and their "understanding of local government issues."