Dublin poker dealer who was inside man for €50k Casino robbery avoids jail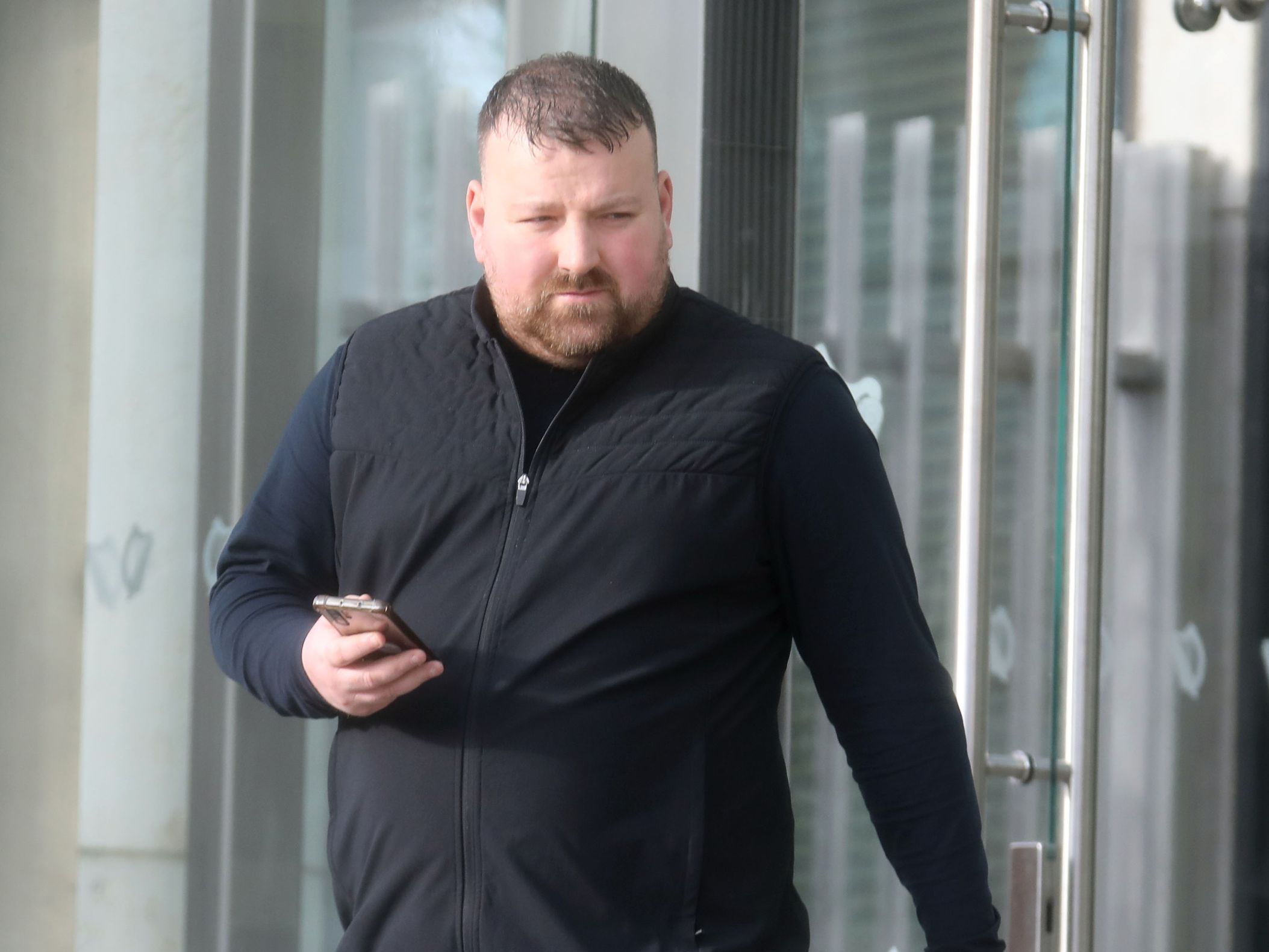 Judge Codd said Tallaght man David Wright (36) allowed his employer to be "fed to the wolves"
David Wright (36) of Allenton Way, Tallaght, South Dublin pleaded guilty to stealing the cash and €700 worth of cigarettes at Mount St Upper, Dublin 2 on August 13, 2018.
Imposing sentence at Dublin Circuit Criminal Court, Judge Pauline Codd said Wright had betrayed his employer to individuals who wished to rob them.
This was a "breach of trust of a significant nature," she said.
She said while Wright was afraid of these individuals and not involved in the actual robbery, it was reasonable for him to have foreseen that threats of violence may be made. Judge Codd said Wright allowed his employer to be "fed to the wolves" instead of warning them of the planned robbery.
She said she would reluctantly impose a suspended prison sentence, given the amount of time since this offending and Wright's efforts to rehabilitate himself.
Judge Codd handed Wright a four-year sentence, suspended on strict conditions including that he keep the peace and be of good behaviour.
Garda Fiona Deevey said that at around 6.30pm, an employee of the cash and carry business JR Byrne was delivering cash and cigarettes to the Fitzwilliam Card Club in Dublin 2.
The court heard that most of the time the injured party used his own BMW to deliver the cash by arrangement and he had a key fob to gain entry to the casino. Wright was at the time a poker dealer working on the same floor as the cash office.
The injured party was walking towards the casino when he saw a man jogging towards him. He took this man for a jogger until the man jumped at him and tried to grab the box. The injured party held on and there was a struggle.
The raider, who is not before the courts, then told the injured party to "let go of the box or I'm going to kill you". He put his hand in his pocket but left it there and the injured party continued to hold the box.
The raider tripped the victim and he fell back and let go of the box and the raider ran off.
A garda investigation identified two vehicles involved in the robbery, a Silver Saab which was used as the getaway car and a Skoda Octavia which brought the raider to the scene.
The Octavia was found to be registered to Wright. Both cars were observed on CCTV driving in convoy towards the scene before the robbery, with Wright driving the Octavia.
Wright's banking activities were investigated and cash lodgements of €2,500 and €1,100 were seen to be made in the weeks after the hold up. Investigations also showed Wright was on duty on various occasions when the injured party had previously made his cash deliveries.
Gardai arrested Wright and he was "very forthcoming and extremely remorseful", the court heard. He told gardai he regretted getting involved in the crime and said he would like to say sorry to the victim.
He said that a friend, whose name he gave to gardai, approached him and asked him to provide information about the movement of cash into the casino.
He pleaded guilty to theft at a very early court date. Garda Deevey said that none of the money has been retrieved and that nobody else has yet been prosecuted.
Wright, who became a father since the robbery, has only minor previous convictions for road traffic offences.
Anne Marie Lawlor SC, defending, told the court while her client was never physically threatened, he felt he had no choice except to give the information he was asked to give to the man who would later carry out the robbery. She said her client was not charged with robbery and that he was simply a cog and a lackey for others.
She said he was naive and failed to apprehend that there was to be a violent robbery. Ms Lawlor said her client had brought €1,200 to court, and a further amount would be available in early February.
The Probation Service had deemed Wright to be at low risk of re-offending and he has not come to garda attention since this incident, she said.
Judge Codd said she took Wright's guilty plea, his expressions of remorse and the positive probation report into account as mitigating factors. She directed €1,200 to be paid by Wright and a further €1,800 handed over within six months.