'Every phone call could be the last, you ring to make sure they're still alive,' says Dublin-Palestinian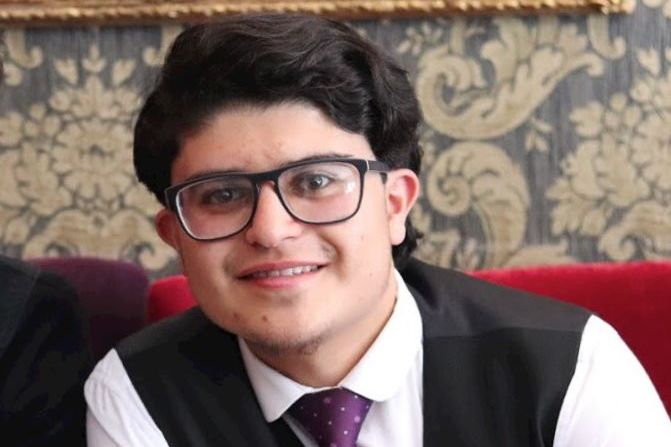 Anas Almahroum, owner of Kanafeh Kingz in Tallaght, is anxiously checking the online status of family members in Palestine to make sure that they are still alive.
"Every phone call could be the last phone call, that's the reality of it. Every chat or conversation, we're constantly waiting to see them active online. When it's online, the conversion is very minimal, you're just making sure they're still alive," he said.
"It's very daunting and tough. My wife is from Gaza; her family is based there. Her uncles, aunts and cousins were moved out of their homes as a safety measure. They've moved into the schools and taken refuge there.
"Ireland is a country full of fighters. Me being Irish and Palestinian, it's about freedom and fighting for justice. It's rooted deep within me from both angles.
"I've lived in Tallaght my whole life, I went to primary and secondary school here, and university here in Dublin. I'm through and through Tallaght. I've never been to Palestine in my life, it never really worked out," he added.
Mr Almahroum, who recently donated a whole day's worth of earnings to those in Palestine, said his company was created in memory of his great grandfather, who lost his restaurant after he was kicked out of the country in 1948.
"Our sole existence as a business is a representation of Palestine. It shows our culture, and we represent our Palestinian identity in the midst of what has been going on for the past 75 years. It's a strong case of how we can protect our culture and our identity as Palestinians," he said.
"My great grandfather was a dessert chef; he had his own shop in Palestine. In 1948, when they were kicked out and became refugees in Jordan, he lost all of that.
"The family business was gone, it was wiped out. All these years later, I was able to reignite that family business here in Dublin. That's very valuable to our family and the Palestinian community.
"Before this current war, it was a constant symbol of resistance and survival. We want to bring a taste of Palestine to Ireland.
"We did a charity day a couple of weeks ago, we fundraised to help those in Gaza. All the income that day went to Palestine. It's nice to see people here reach out and support. It was a very successful day; we were proud of our community here."
Meanwhile, Shaku Maku restaurant owner Adnan Shabab said that it's "really hard being Palestinian at the moment". He still has family in Palestine, and he is hoping for a ceasefire.
"We're trying to stay positive, being Palestinian is hard at the moment. It's a nightmare watching the news. My extended family is in Palestine, my cousins. All their houses have been flattened; they've had to move," he told the Irish Independent.
"Shaku Maku came from my mother and grandmother's recipes from Palestine, the family recipes go back years and years. I got inspiration from them, they're very simple but very tasty.
"In Palestine, we've a very strong culture when it comes to food and to music. Ireland has a very deep culture too; we have a lot of similarities in that sense. People are crying for a ceasefire. It's what's needed," he added.