LEN Announces Prize Money, Schedule for Inaugural U23 European Championships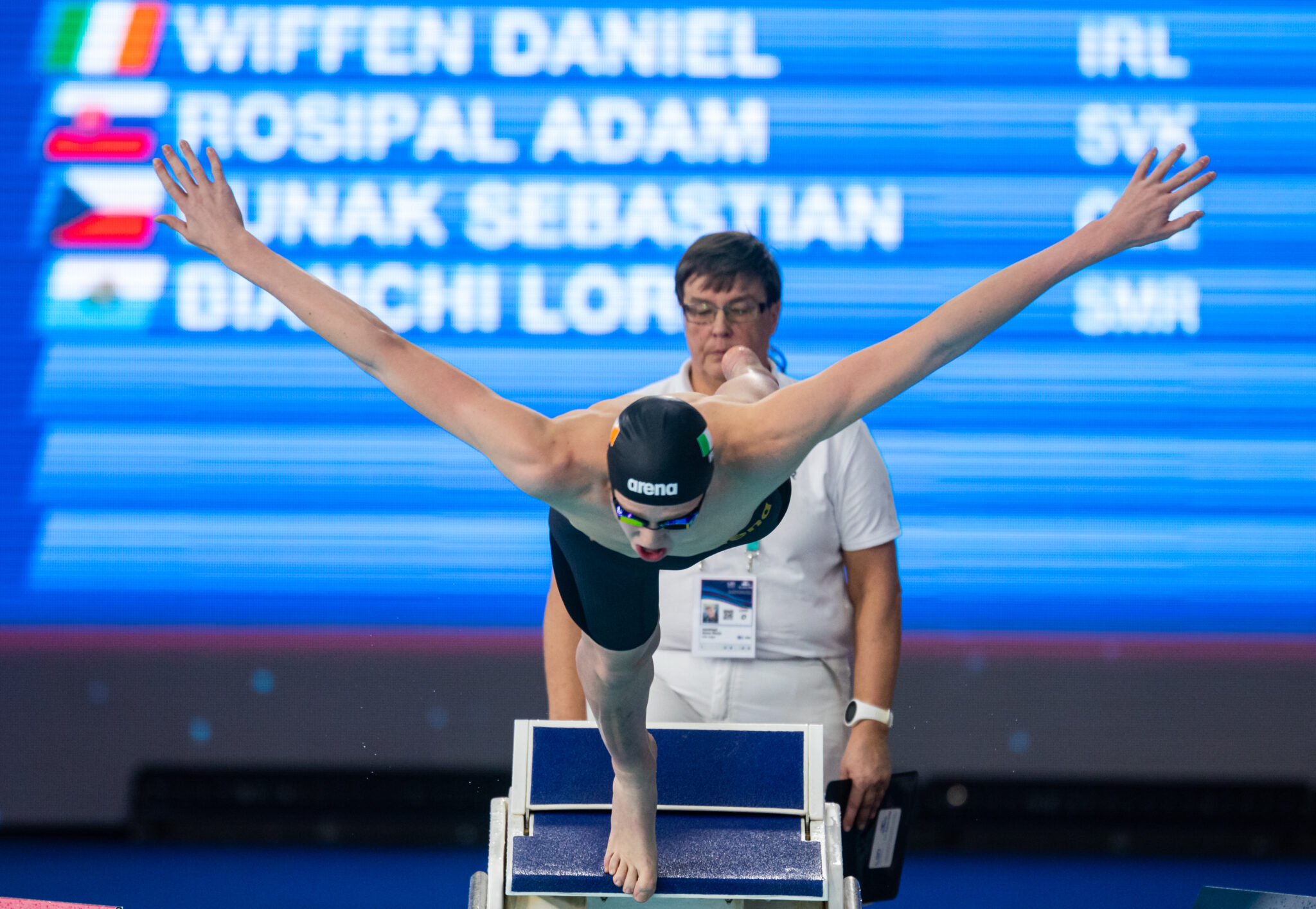 LEN, the governing body for aquatic sports in Europe, has unveiled the schedule and prize money for the upcoming U23 European Championship meet in Dublin, Ireland.
A total of €5,000 ($5,454) in prize money will be awarded with half going to the top male performance and half going to the top female performances of the meet by the World Aquatics points system.
The new meet will run from August 11-13 at the Sport Ireland National Aquatic Centre in Dublin. While it is dubbed the European U23 Championships, the hosts have decided to allow one team from each of the other inhabited continents (North America, South America, Oceania, and Asia) to participate. So far, the announced list of non-European nations competing includes the United States.
LEN has also announced the full meet schedule. The meet will feature prelims and finals of all individual races under 400 meters, with timed-finals for individual races 400-meters and longer.
The event will include just two relays: a mixed 400 medley and mixed 400 free relay
Ireland's Biggest Star Committed to Compete
Ireland's biggest active star Daniel Wiffen is among the athletes who is committed to compete. Wiffen broke the European Record in the 800 free in short course meters in December and is rapidly becoming the country's best shot at an Olympic medal since Michelle Smith retired.
"It's going to be a nice home championships for me and I will be there competing straight after the World Championships," Wiffen told LEN.
"I've already been told so many people are going to come to watch me, so I'm really looking forward to that home crowd."
The 2023 World Aquatics Championships will be held from July 14-30 in Fukuoka, Japan.
Wiffen is among the 600 athletes from over 40 nations that LEN expects to enter the meet.