SEPAM to create 100 new jobs in Clonmel, Co Tipperary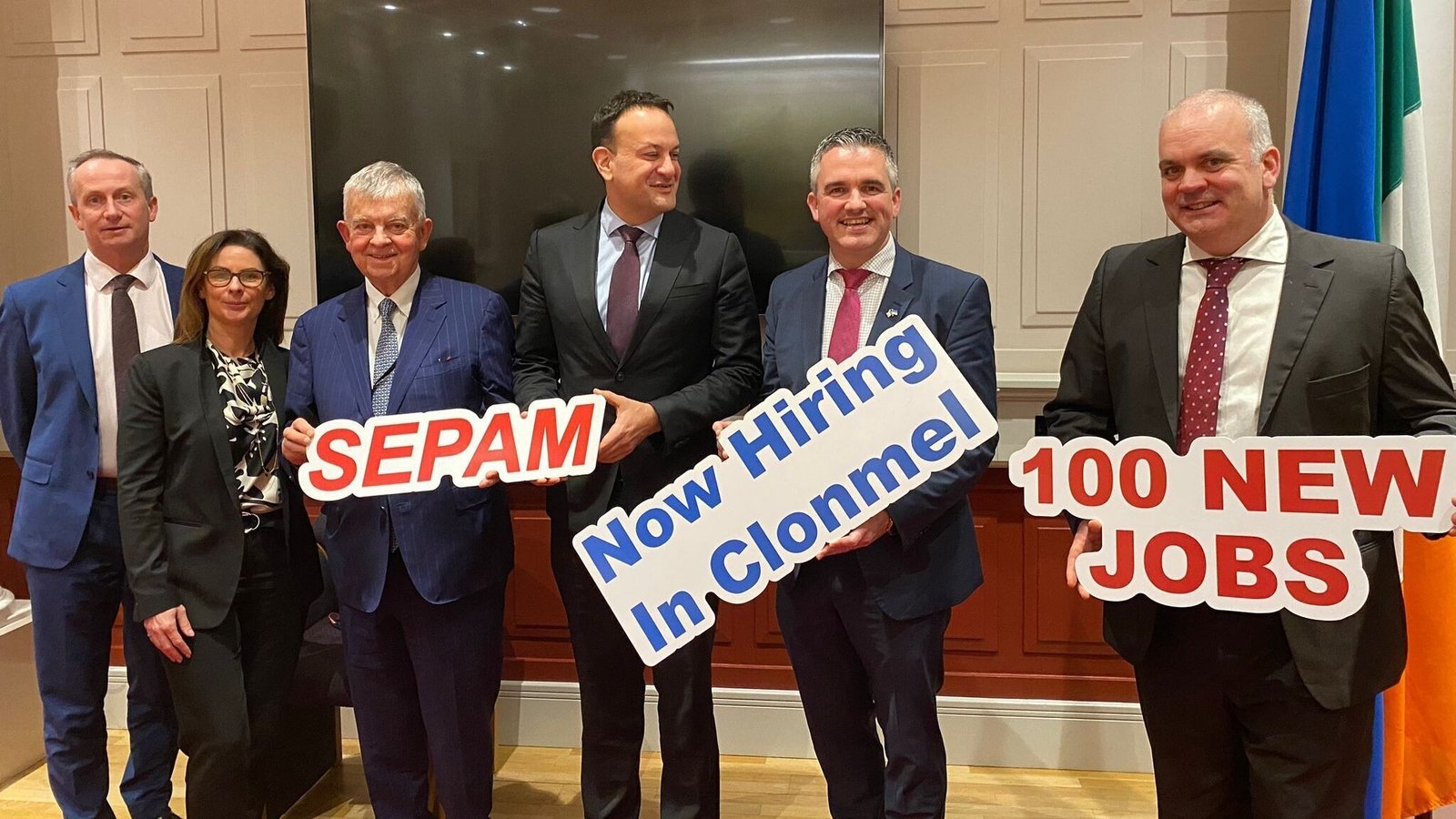 Engineering and construction company SEPAM is set to create over 100 new jobs at its head office in Clonmel, Co Tipperary.
Recruitment is already underway for the new roles, which are across a number of areas including design engineering, commercial and administration.
SEPAM, which was founded in 1976, has operations in Europe, the US, the Middle East and in Asian markets.
"SEPAM are delighted to be expanding our workforce in Clonmel as we have a long and successful history working in Ireland and this new investment is a great vote of confidence in the workforce here," said Gus Kearney, Chairman of SEPAM.
"This is a win win situation for Clonmel and will be a very positive benefit for all our customers," he added.
Meeting with the SEPAM team in Dublin, Taoiseach Leo Varadkar welcomed the news.
"I love to see an Irish-owned business like SEPAM go from strength-to-strength, growing both at home and internationally.
"This is a great example of an Irish company achieving big things on the global stage," he said.
Enterprise Ireland also welcomed the announcement.
"Enterprise Ireland has worked closely with SEPAM, both in Ireland and internationally, since 2005 and we very much welcome the announcement of its expansion in Clonmel," said Leo Clancy, CEO of Enterprise Ireland.
"SEPAM's growing presence in Tipperary will make a very important contribution to the wider region and further highlights Ireland's growing global reputation as a hub for engineering innovation," he added.