Test Drive: Chicago's convenience store coffees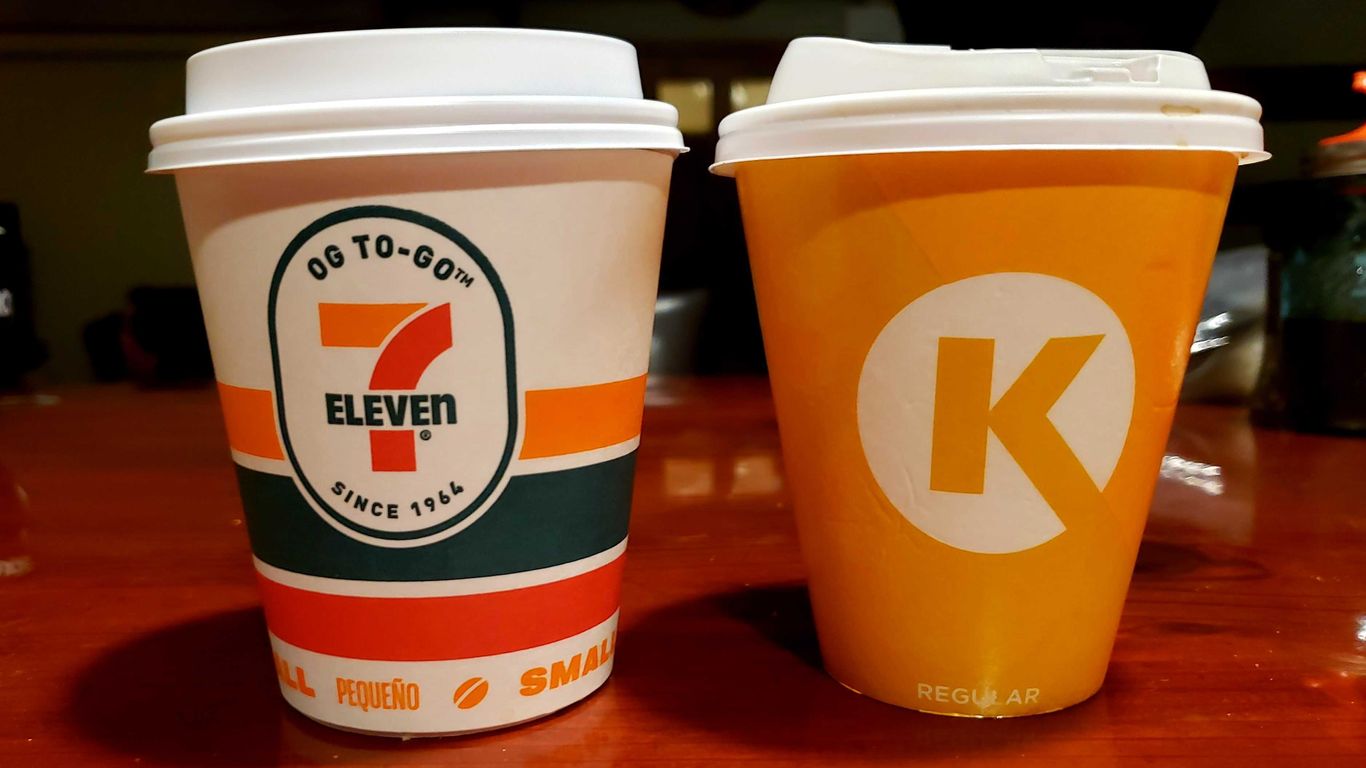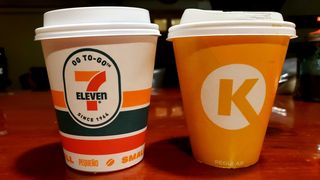 Late last year Circle K convenience stores landed in Chicago, a new competitor to our tried-and-true 7-Eleven.
You may know Circle K for its highway gas station stores, but the company recently opened smaller "urban format" shops in Dublin, Hong Kong, Montreal and now Chicago.
First look: Their 10 stores across downtown, the West Loop and Lakeview feel like newer, shinier 7-Elevens with maki rolls, hot dogs, sandwiches and pricey groceries. But their big claim to fame? Good coffee.
Monica's take:
Circle K: The coffee is dispensed from a fancy touch-screen machine that lets you select your size, roast and bean. I chose a 5oz, medium Colombian coffee.
The brew came out hot, bold and tasty, and I used the creamer machine to inject it with cold half-and-half.
I paid $1.61, including tax, and enjoyed every last sip.
7-Eleven: I used a similar machine to order a 5oz Colombian dark-to-medium roast and topped it off with two half-and-half containers — no cream machine here.
It cost $2.19 and tasted weaker, older and colder.
The verdict: Circle K delivers a tastier, fresher and surprisingly cheaper coffee experience.
And one that could lure me in to try that sushi or even a hot dog.
More Chicago stories
No stories could be found