Ukrainian entrepreneurs attend Dublin business bootcamp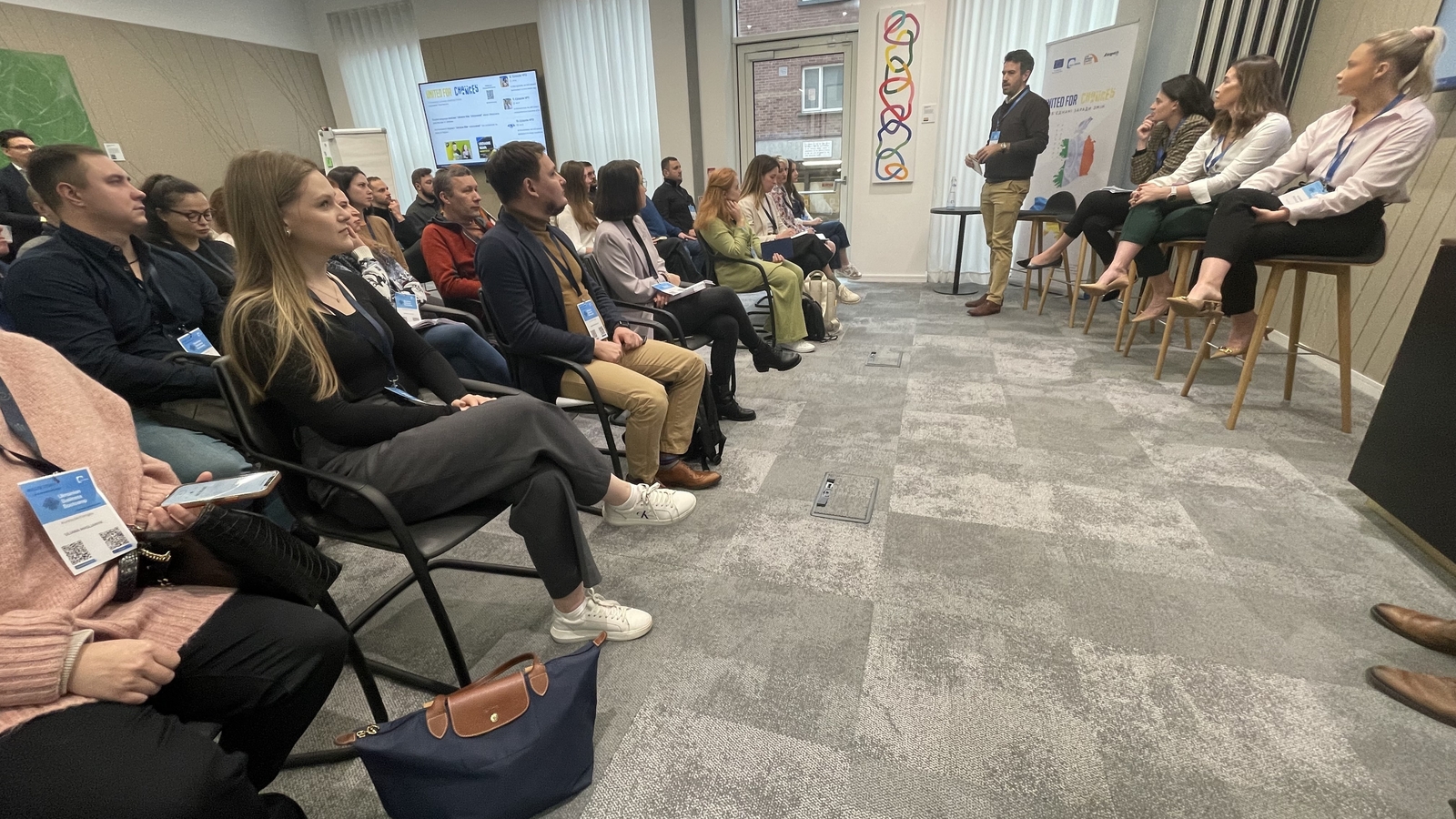 30 displaced Ukrainians, who are keen to set up their own businesses here in Ireland, are taking part in a business bootcamp in Dublin.
The two-day event will see the budding entrepreneurs receive intensive advice and mentoring around issues such as tax, funding and marketing from a team of experts.
It also includes a pitching competition, while afterwards those taking part will be able to access online support as they go about setting up their own ventures.
The bootcamp has been organised by law firm DLA Piper, along with publishing, research and events company Business Post Group, start-up incubator Dogpatch Labs and United for Changes, a support group for Ukrainians looking to work in Ireland.
It was set up by Anna Krys and Pavol Bogachenko, a Ukranian couple who came to Ireland from their home in Odessa when the Russian invasion started.
Anna, who previously worked in Ireland, has since set up two nail bars in Greystones Co Wicklow and near St Stephen's Green in Dublin, while Pavol now works as a lawyer for DLA Piper.
Both were keen to try to encourage other Ukrainians, who fled to Ireland from the war, to use their skills and experience to set up their own firms here.
"Pavol and I believe in the power of communities, in the power of good deeds," she said.
"It is about how people can empower each other, and of course we are very happy to support Ukrainians now."
"We are very happy to be in that position where we can share our knowledge, where we can bring together different companies that can help people to integrate into Irish societies by opening their own businesses."
The target audience for the bootcamp includes those with previous entrepreneurial experience in Ukraine, business ideas or pre-seed startups.
"I believe we will have very blooming results out of this session because people came not just for the information, they came with specific questions as they already know what they are going to do," Anna added.
Anetta Ozpolat came to Ireland in February from Istanbul where she went for a year after the war broke out.
She spent the first four months here working as a waitress and barrista, to build up some savings and capital.
But now that she has, the 18-year-old is studying business studies while also following in the footsteps of her family, by starting a fashion brand based in Ukraine.
"I want to open a Ukrainian brand in Ireland, for women, girls," she said.
"Now I have my first collection and we are trying to do this in Ukraine."
"It will be sports, coats, dresses."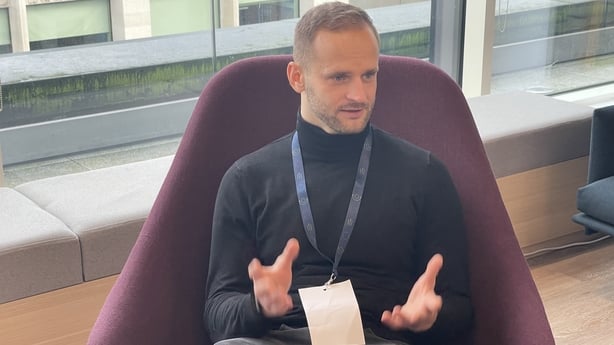 Also attending is Valentyn Martynyuk, a chef of ten years' experience from central Ukraine who has been in Ireland for a year and a half.
On arrival he began working in a five-star restaurant, but now wants to open his own business here serving Ukrainian food.
"I also understand that at the beginning Ukrainians don't have enough money to go to a restaurant," he said.
"They prefer simple food, so that is why I decided to open a food truck with Ukrainian fast food."
"It is still an idea, but I already have a few conversations with a few people who can invest in this and people agree with my idea and want to support me."
"So it is very close to realisation."
Among those providing advice at the two-day event are representatives from Enterprise Ireland, as well as business coaches, property experts, tax advisors, legal and finance specialists.
David Carthy, Managing Partner of DLA Piper Ireland, said the event is about supporting the Ukrainian community, specifically those who want to set up a business here.
"Ireland is a great place to be starting a business," he said.
"Most businesses in Ireland think big from the start, think global, we are becoming a very multicultural city and place."